J. R. Albert, 1916-2007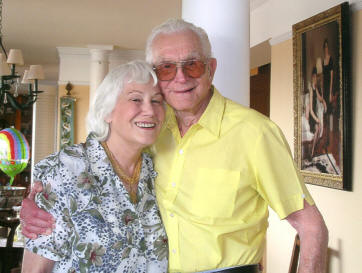 John Raymond Albert was a businessman and investor who spent much of his life in Kansas City, Missouri.
Mr. Albert was born the seventh of ten children to Austrian immigrants in Suffield, Connecticut in 1916. His father was a coal miner and factory worker.
Trained as a machine shop engineer, he went to work In the 1930's for the Colt Firearm company making guns for use in airplanes, and later in a new Pratt Whitney aircraft plant in Kansas City. He later went into business for himself, purchasing the Ace Tool and Machine Company, and in the 1960's expanding to open another business, A-1 Tool and Machine, in Pittsburg, Kansas. He later sold his businesses and invested in the stock market.
Later in his life, Mr. Albert moved to Alvin, Texas, where he lived with his companion, Joanne Sante. After recovering from cancer, he became committed to nutrition and exercise as a means to maintain health and prevent disease. He saw many people who did not have access to nutrition information or healthy food, and wanted his estate to fund programs that would provide help and education for all segments of society.
"If we can just help a few of those people, I'll be satisfied," he said.
The foundation is committed to carrying out his vision of improving people's lives through education and research programs to provide people with the information and the means to live healthier lives.